What Is Home Staging
What exactly is home staging?
Home staging is the art and science of optimizing a home's appeal to the largest pool of potential buyers. In order to achieve this end, home stagers use a variety of techniques to create an environment of universal marketability for the property by repairing, decluttering, depersonalizing, rearranging, re-accessorizing, and neutralizing the home's interior and exterior decors. The goal is to market your house in a way that will appeal to the ideal buyer and help the potential buyer be able to see themselves living there.
Is home staging just decorating?
No. Home staging is not just decorating. Decorating is the art of making a home aesthetically pleasing and functional for the inhabitants, their preferences, lifestyle, tastes and style. Decorating is personalizing your home, staging is the opposite. The way you live in your home and the way a home stager sells your house are two different things. Your home becomes a house and your house becomes a product for sale on the open market, and the public will be coming through. Just like any product on the shelf at the store, the purchaser of today buys the best available product, at the best price, in the best wrapper, to meet his/her needs. Similarly, staging is a marketing tool.
Make sure to hire someone with this professional designation when selecting a qualified Home Stager. The Accredited Staging Professional Designation™ (ASP™) is the ONLY nationally recognized professional designation for Home Staging. TIP: When the focus of the Staging becomes about things and not your house, then you are working with a decorator and not a trained Stager. An ASP Stager can use existing items in a house and their creativity to properly Stage a house for sale.
Is home staging worth it?
The return on investment is approximately 200%. National statistics show that a staged property sells in 11 days and an unstaged property sells in 90 days, on average. Staging can make the difference between listing and selling your house.
Staging is an INVESTMENT in getting a house sold and the investment in Staging is always less than a price reduction. An ASP™ Stager has been trained to work with a Sellers' budget and time frame to properly Stage a house. We like to ask our clients, "Can you afford NOT to Stage?" When compared with the other costs associated with the sale or purchase of a home, Staging is very reasonable. In most markets, a Staging report detailing what needs to be done to Stage the house for sale is less than the appraisal or Home Inspection reports.
What's the goal of home staging?
To create a warm, inviting, lived-in house that the potential buyer can see themselves living in. Stagers want the potential buyer to fall in love with the MLS photos and become emotionally connected to the house.
TOP TEN BENEFITS OF HOME STAGING
1. Faster Sales Time - Reduce Time on Market
2. Best Sales Price
3. Professional Image - Staged homes look better in print and internet advertising.
4. Great Market Differentiator
5. Distinct Marketing Advantage over non-staged homes
6. Attract a broader range of buyers - Staged homes are more appealing and are recognized as the best properties to see.
7. Buyers view Staged Homes as well cared for properties.
8. Building Inspectors view Staged homes as cared for properties.
9. Appraisers are more likely to appraise Staged homes at full value.
10. Tax Advantages - Staging may be tax deductible as a service done to specifically prepare your home for sale.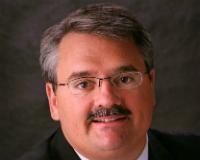 Author:
Eric Steinhoff
Phone:
240-818-5744
Dated:
November 10th 2017
Views:
98
About Eric: There is no substitute for skill, polish, years of experience, and thorough knowledge of the local m...